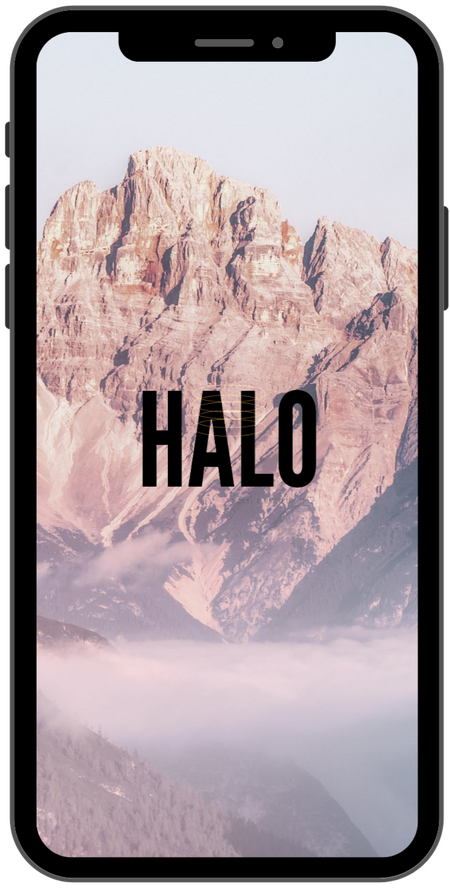 Welcome to HALO
Halo is an all in one safety app that provides round the clock safety, resources and support for adult men and women, guardians and lone workers.

The app ensures you get to your destination safely, but on the off chance you don't, It's also there to ensure you capture as much evidence as possible safely . Whether you are commuting during sociable/unsociable hours, located in unsafe areas or even around potentially dangerous people.

Halo is the perfect companion.
HALO APP IS FOR

Live Communication
Our live chat function allows you to stay connected with key people in work or personal live.The chat brings order and clarity to lone working you can create a separate chat for every project/ event you are attending on working on.
Customizable group/121 chatsPrivacy settingsSearchable employee or personal contact directoryNotifications & auto-remindersSimple and secure loginDocument, URL and GPS sharingCustomer service support including emergency services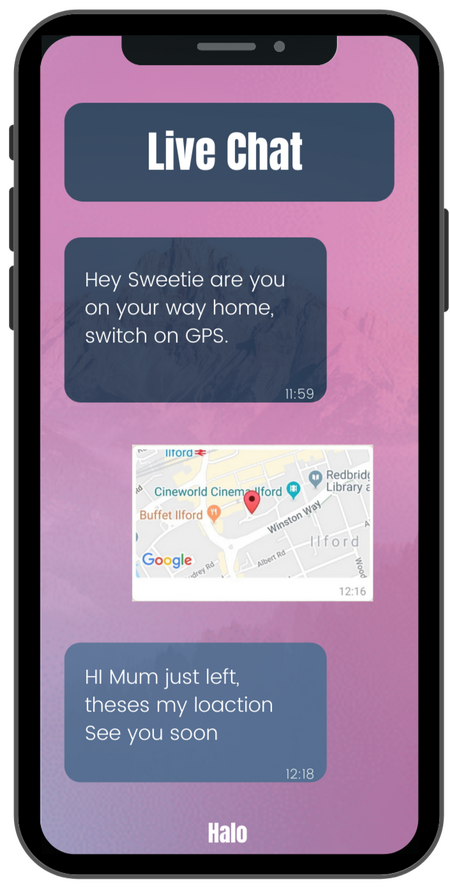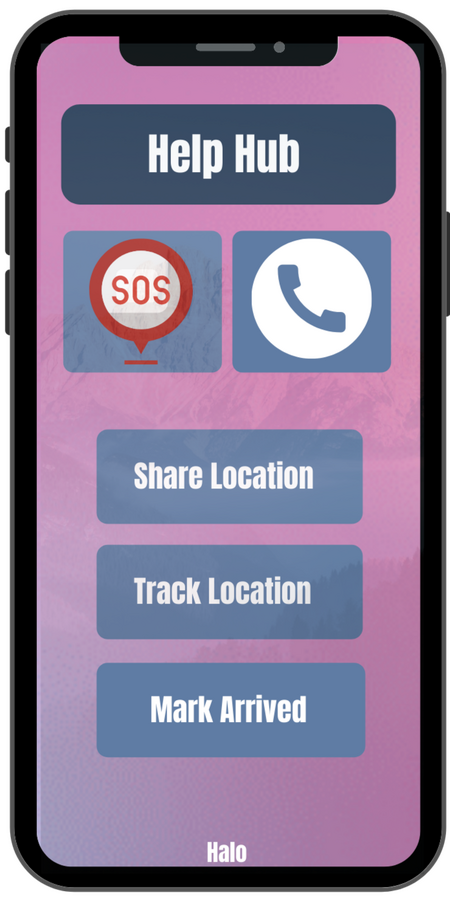 THE HELP HUB
Alarm SOS - Various sounds to ensure you are always noticedData storage and systemsQuick call features, be able to anyone including emergency services at the click of one buttonGPS tracking capabilities to communicate the user's position to the emergency services and escalation contacts.Parents and guardian GPs tracking via a guardian portal
THE HELP HUB
Log activity timerAudio record and send to assigned personTwo-way audio system, authorized person listen to what is happening and, if safe to do so, will talk to the userVideo record and send to assigned person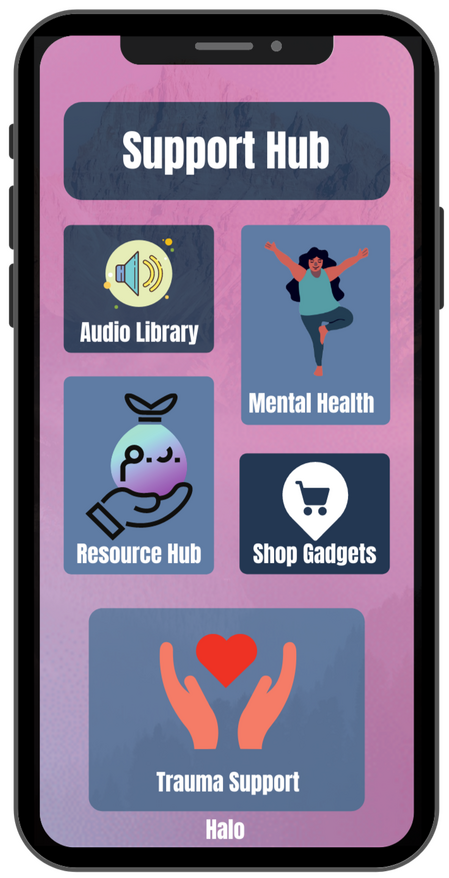 THE SUPPORT HUB
Access to various alarm soundsAccess to various supporting sounds that aid in users getting to their destination safelyAccess to mental health and well being supportAccess to podcasts and audio booksAccess to articles and informationAccess to additional apps and gadgets that can support mental healthAccess to different safety gadgets and discounts.Access to counseling and trauma support
BUILD YOUR STRENGTH
We not only want to protect and support you but we also want to help you build your strength.The strength builder section of the App is 100% designed to help you build a strong body.
Search function for different opportunities and fitness sessions, like boxing, martial arts, personal training sessions and so much more.Access to coaching, mentoring and well being supportDiscounts and special offers to specific companies and sessions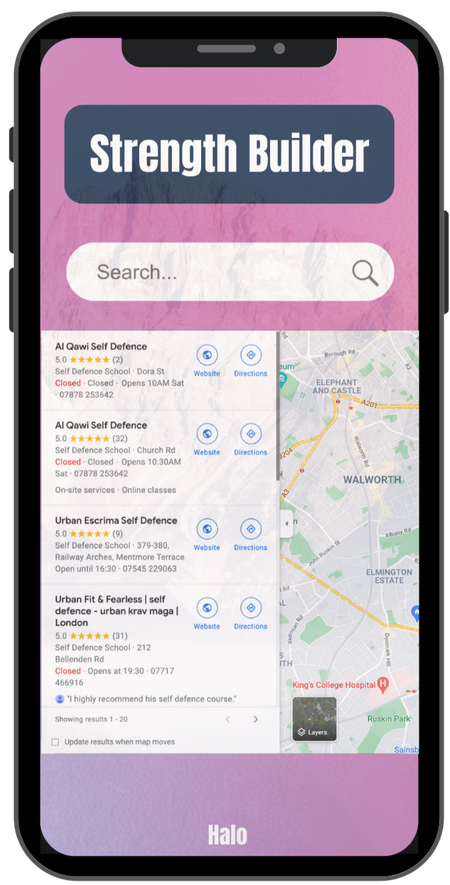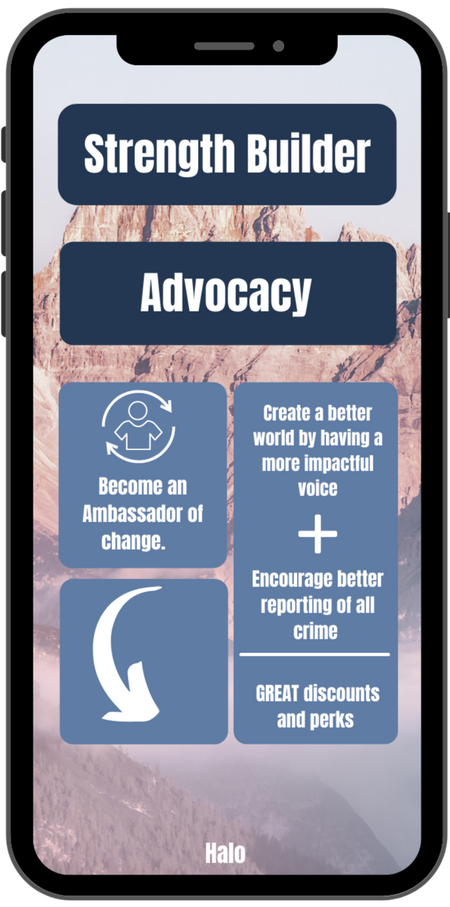 CHANGE THE WORLD
Outside of offering an app that protects, supports and empowers, we also believe that its important to change the world we live in.

Halo has a research, political and advocacy element, we want to have an active voice in the conversations and changes that our made to how men and women are protected when dealing with harassment and assault of any kind.

We want to here from you!
Do you have a story you would like to share?Do you want to become an ambassador and champion change in your local community
Please reach out we want to here from you.
We really want to here from you, please click the email icon and message us.
Please note, this is not a visual representation of the app, this is just to demonstrate some features.